Making an Offer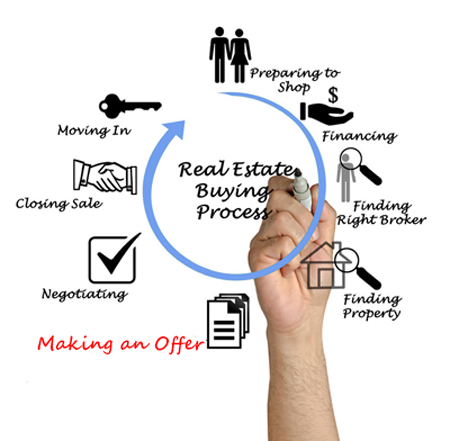 Making an offer on your Sienna home will be an exciting yet possibly nerve-wracking step - one that Sadler Realty can help make go smoothly. Before the offer to purchase is created, it is very important that you have been at least pre-qualified or better yet pre-approved by a lender.
Mortgage Pre-Approval is one of the best negotiating tools a buyer can have. It shows the seller that you are financially able to purchase the home. After you have found the right home, it is time to prepare the offer.
As you prepare your offer, discuss it with your real estate professional to see if there are any closing costs you may want to ask the seller to pay.
Sadler Realty will help you make an informed choice in your offer to purchase, by helping you get answers to key questions, such as
1) Why is the seller selling the house? Is there something about the house the seller does not like? Location, perhaps, such as a busy street, far from town, or near train tracks? If so, you may be able to adjust the purchase offer accordingly, if it's something you can live with.
2) What improvements have been made to the house prior to offering it for sale? For instance, new roof, adding a bath, updating a kitchen, etc. These factors will help you determine the value of the home.
3) What are comparable houses selling for in the area? Your real estate professional will help prepare a market analysis, noting what (comparable) homes have recently sold for in the same area.
4) Has the seller had any problems with the home in the past? You or your inspector may find signs of previous problems. Ask about them - even if a leak, for instance, was repaired, the walls and flooring may have been damaged. Check to ensure the repairs have addressed all concerns.
5) Ask about the neighborhood. Have the sellers enjoyed the area? Are they happy with the amenities in the area? The schools? Maybe they can recommend a favorite coffee shop, or dining venue.
Knowing all you can about a prospective home not only helps you decide if it's the home you've been searching for, but will help you determine what offer to make as well. Your real estate professional at Sadler Realty can help you get your key questions answered and give you advice on how to evaluate your findings in order to make a successful offer on the home.
Call Sadler Realty - Selling Sienna Real Estate - Call
281.915.4000